ABOUT VAKI
---
For over 30 years VAKI has provided it´s customers with innovative products and delivered high quality and value to its growing customer base. VAKI focuses on fish counting and size estimation. The feature all our products have in common is that they offer the user accurate information to facilitate planning and decision making. They also raise the level of automation and contribute towards increased efficiency in both fish farming and wild fish research. As pioneers in the industry, we provide the best possible solutions for the aquaculture industry, from hatcheries to harvesting.
CONTINUOUS EXCELLENCE
---
Innovation
Continuous product development in collaboration with customers and other partners is one of the company's main priorities.
Quality
VAKI's products are carefully engineered and must go through a range of quality testing prior to delivery.
Leading
VAKI's continued focus on research and development will ensure that our customers always have the best tools available. VAKI takes great pride in rising to the challenges of the industry.
Training
VAKI offers specific seminars, product training, quality monitoring and after-sales support.
Service and Support
VAKI has a worldwide agent and service network, which provides full support and maintenance to customers.
OUR VALUES
---
All of us at VAKI are focused on delivering a comprehensive range of high quality products and services to our customers around the world. Living our brand means we are deeply committed to our values, which help guide our culture and allow us to work to our highest potential. These values are; We Act with Integrity, Be Creative, We are Passionate, It's a Team-Effort and Be Professional.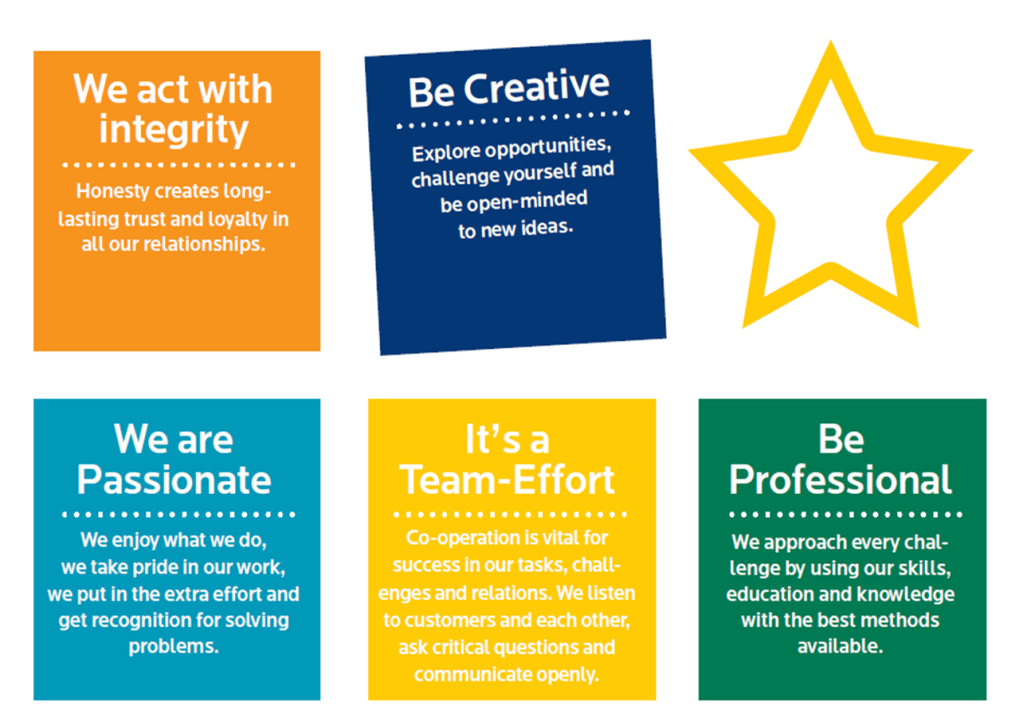 THE FUTURE
---
VAKI is committed to continuous innovation and development. Originating from personal service and in collaboration with our customers and other partners, we will continue expanding our products to offer more features and benefits for the future. In the future VAKI will continue to act as a leader in this growing industry as a trusted manufacturer and adviser to our customers. VAKI looks forward to the challenges that lie ahead.
Milestones in VAKI's history
---
2020 VAKI introduces new 10" pump.
2019 Biomark acquires VAKI.
2019 Opening of new Head Quarters.
2018 Introduction of Smart Flow System and Smart Flow Grader to the market.
2017 VAKI introduced many new products to the market such as Pico Shrimp counter, B 3000, Drum Grader.
2016 Pentair Aquatic Systems acquires VAKI.
2016 VAKI awarded for six years in a row one of the Iceland's strongest by Credit Info.
2015 VAKI opens a daughter company in Scotland.
2015 VAKI introduces new 8" pump.
2014 New Pipeline Counter presented.
2013 VAKI launches the new version of the Macro Counter.
2012 VAKI reaches turnover of 1 billion ISK for the first time.
2011 VAKI opens offices in Bergen, Norway
2011 VAKI introduces the new channel counter for counting large fish in wellboats.
2010 VAKI introduces a larger scanner frame for the Biomass Daily System.
2009 Hermann Kristjansson, Managing Director of VAKI, is selected as pioneer of the year by the business press of Iceland.
2009 VAKI receives the award for export achievements from the president of Iceland.
2007 VAKI adds to the counter portfolio with new Wellboat Counters for smolts.
2007 VAKI introduces a system for the size estimation of live fish – the Biomass Daily System.
2006 VAKI introduces a Feeding System for smaller fish farms.
2004 VAKI dissolves the merge from DNG and focuses entirely on products for fish farming.
2003 VAKI introduces the Heathro Fish Pump to new markets.
2002 VAKI opens offices in Puerto Montt, Chile.
2001 VAKI launches a fish grader based on an idea where the grading is done effectively and gently without any rollers or belts.
1999 DNG presents to the market new automatic jogging real and automatic notification system for ships and boats.
1999 VAKI and DNG sjóvélar hf. merge. DNG introduces length and tension meters for trawlers.
1999 VAKI introduces the first fish counter that can confirm counting with computer vision. This quickly becomes the industry favorite.
1998 VAKI introduces a new Flatfish Counter.
1997 VAKI and Íslensk vöruþróun merge.
1997 VAKI is nominated for the 'European Design Prize'.
1996 VAKI introduces the Pipeline Fish Counter.
1994 VAKI receives the 'Innovation Award' by the Trade Council of Iceland and the National Research Council.
1993 VAKI introduces the first Riverwatcher Fish Counter in an Icelandic river.
1992 VAKI introduces the first submersible Biomass Counter for size estimation in sea cages.
1988 VAKI introduces the Bioscanner Fish Counter – the first automatic fish counter, which has been a leading tool in the industry for more than two decades.
1986 VAKI Aquaculture Systems is established by Hermann Kristjansson.
Ownership
---
VAKI is a leading brand under the Biomark business within MSD Animal Health, focused on a range of equipment, products and technology for fish counting and size estimation from freshwater to saltwater rearing, while collecting data and analytics for each stage of fish production. Biomark specialises in electronic identification technology used in fisheries, wildlife and aquaculture research, including product sales, custom manufacturing, installation and data management and analysis.
Together we continue to add leading technology and services, which extend the range of solutions in aquaculture we can provide to our customers.