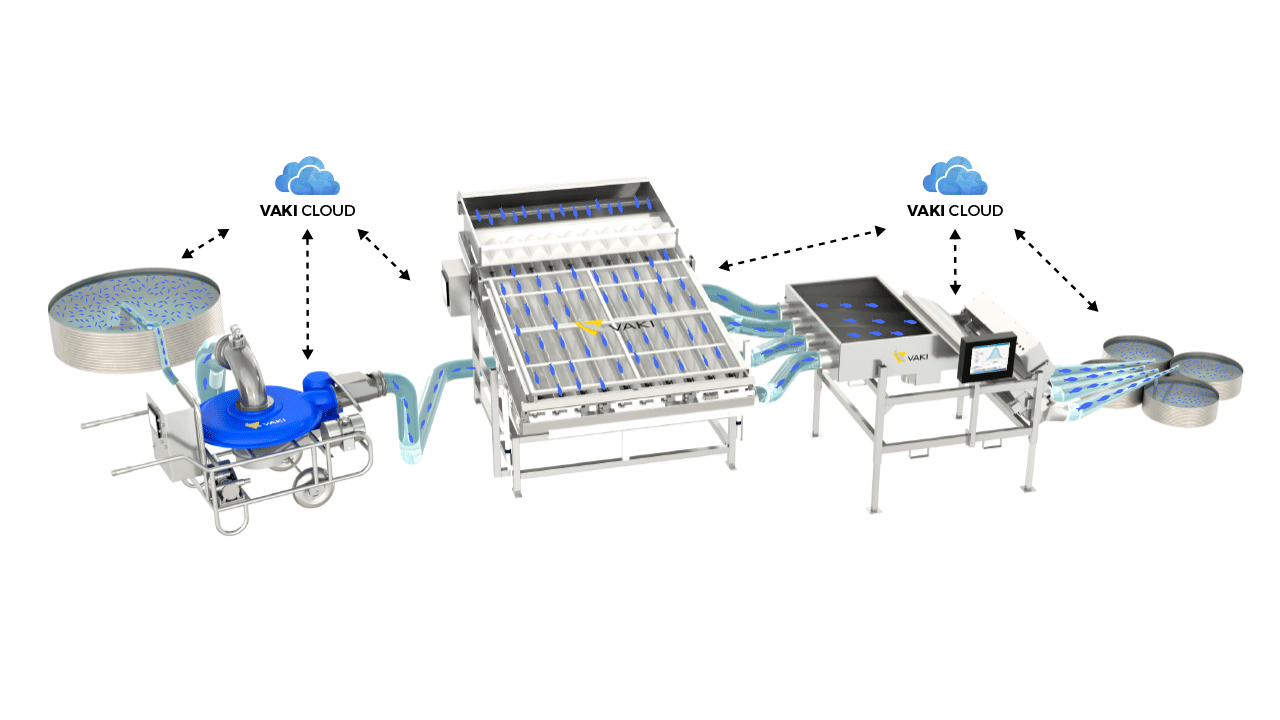 VAKI SmartFlow
---
High level of efficiency and accuracy
Smart Flow connects all Vaki Smart Pumps, Graders and Counters for full overview and control of the fish handling system.
With Smart Flow all Vaki Smart devices can be controlled and fine-tuned to achieve high levels of efficiency
and accuracy to maximise fish welfare while minimizing labour.
SmartFlow collects the key data from all the equipment to facilitate continued optimization and allow full reporting of the complete process.
Features
---
FEATURES
SmartFlow inter-connects all VAKI Smart products.
Provides optimized control and electronic fine-tuning
Allows for remote monitoring on any Smart devices
Fully integrated and compatible with all species
SmartFlow also enables dynamic size grading of fish:

Preset % split
Balanced Biomass
BENEFITS
Easy to use and reduces stress of employees
Complete monitoring and control to maximize fish welfare
Enables higher quality and accuracy of critical farm operations
Collects and stores valuable stock information for reference and review
Real time evidence and validation of the complete process
Can automate grading based on % number or biomass .
Logging for future reference and tracking
Preventive maintenance scheduling based on duty cycle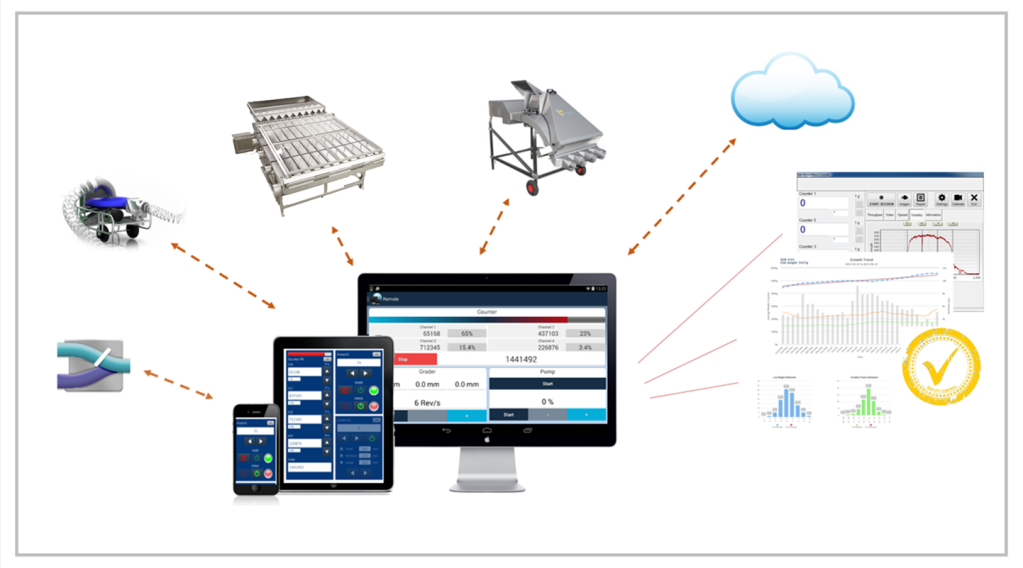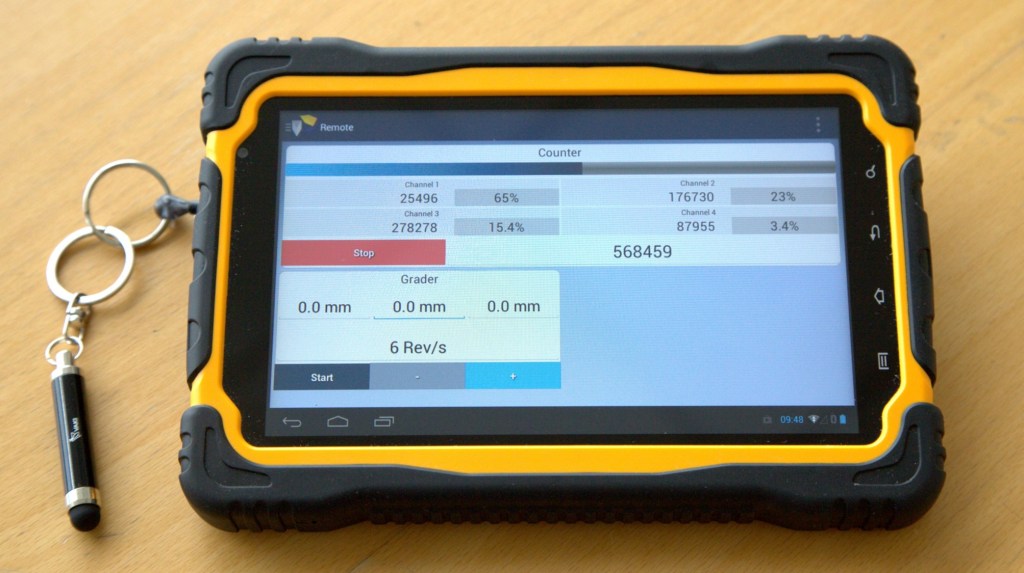 CONTROL AND MONITORING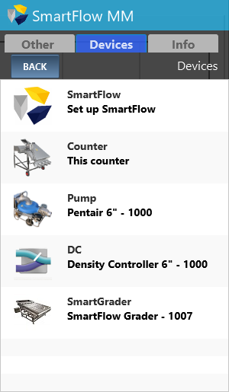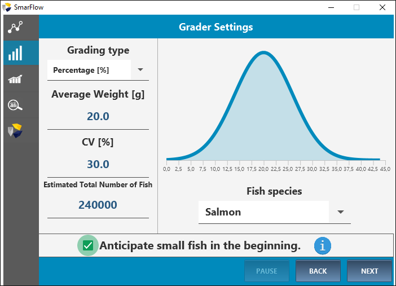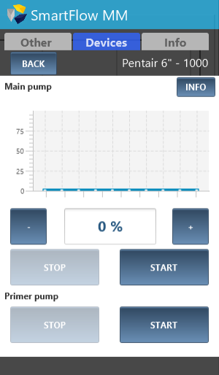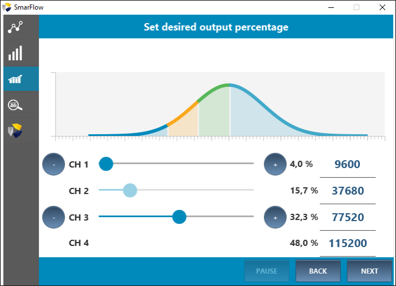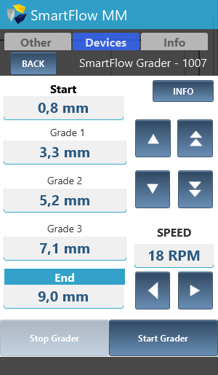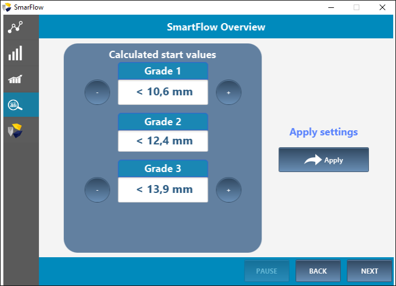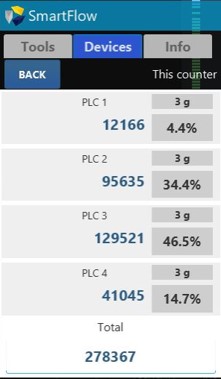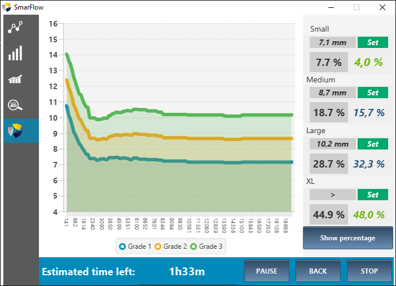 Components
---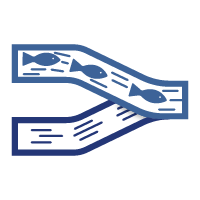 DENSITY CONTROL
Automates the regulation of fish density to enhance grading / counting accuracy. The process is fully automated.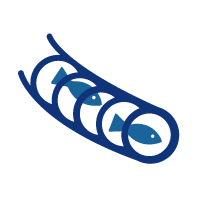 FISH PUMP
The counter measures the speed of flow and sends the information to the pump in order to regulate the pumping speed of the water and fish to prevent overload of grader / counter.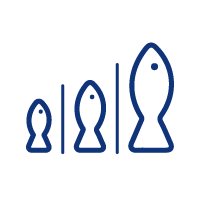 SMART GRADER
The feedback loop between the counter and grader can relieve the user from having to monitor the grading process manually and can result in an optimal distribution achieved between each grading category.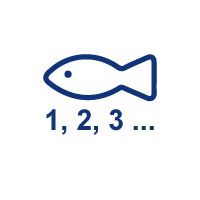 COUNTER
The counter measures both size and number of fish that passes through the grader in each grading categories. The counter can thus estimate the relative size distribution category.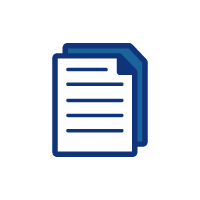 COUNTING REPORT
Automatic reporting system of all measured fish available along with the counting file containing the images of all the fish.
By integrating a feedback loop between the grader and the counter, both slit and rotation settings of the grader can be adjusted to reach the optimal quantity of fish in each category.
As an example, if an equal biomass distribution is preferred between all categories, the counter will adjust the grader so that the category with e.g. small fish receives the largest number of fish to adjust for the relative weight difference of each individual fish.
SERVICE
VAKI offers Customer Care Package for VAKI products. A service contract provides you with inclusive service checks that are carried out online by our skilled service team, and there are no logistical issues or transport costs to worry about. This also gives us the opportunity to advise and make recommendations on the use of our products. We can also remotely identify any potential issues that may be affecting the accuracy or any repairs/replacements that should be considered. All VAKI Fish Pumps, Graders and Counters can be connected to the VAKI Smart Flow System and the VAKI Cloud. Many commercial fish farming operations utilize VAKI Customer Care Package to optimize their equipment and streamline their operations.
Customer Care Package Includes:
Counter registered into Online service history database.
Three routine Online service checks per year with email report.
All settings and systems check.
Visibility check for light strength, head/camera alignment, edge positions and bulkheads.
Calibration check.
Random selection of 2 files from the last service in hard drive checked for quality of images.
Hard drive clean up.
Report that contains recommendations regarding changes to alignment, cleaning and other issues highlighted during the Online checks.
Priority service customer for additional Online support.
1x count quality report, per year.
All applicable software fix upgrades free.
25% of additional function change software packages

+354 595 3010

Akralind 4, 201 Kópavogur