Setting new standards for the industry
VAKI products contributes towards increased efficiency.

Setting new standards for the industry
VAKI products increase the level of automation.
VAKI SYSTEMS
---
VAKI has been a pioneer in aquaculture monitoring equipment, and real-time monitoring technology to advance fish health and welfare. VAKI's continued innovation in the development and manufacture of equipment, technology, and it's SmartFlow System has enabled customers to access key insights from data which facilitates planning and decision making, while raising the level of automation for increased efficiency. Since 1986 VAKI has provided customers with innovative products delivering quality and value to our growing customer base in more than sixty countries around the world.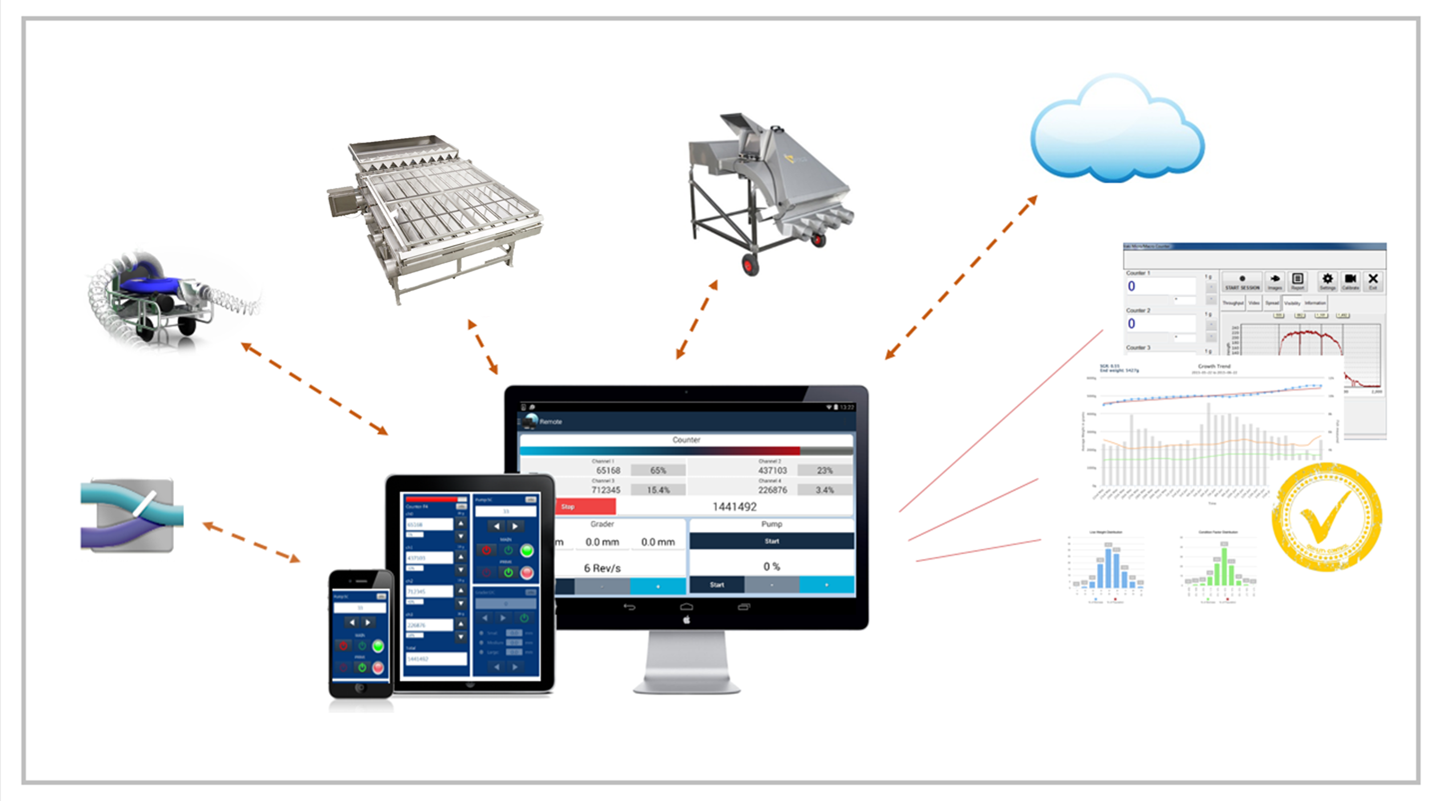 The Smart Flow System enables the users to gather and store information about all measured fish for easy comparisons of size and number. This facilitates the optimization of every operation as VAKI devices can be controlled and fine-tuned using Smart Flow in order to achieve high levels of efficiency and accuracy.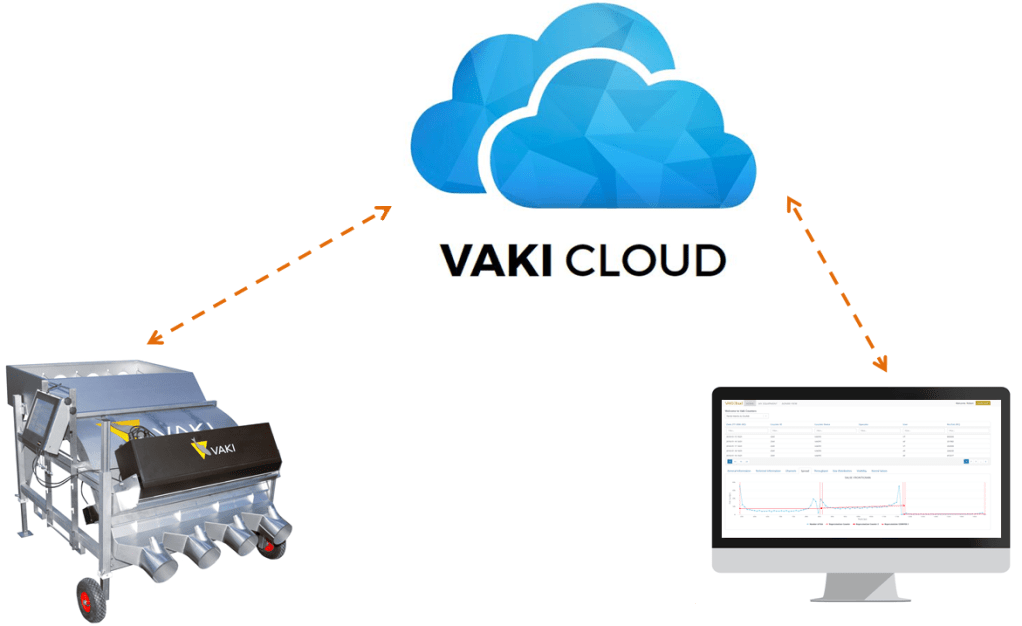 VAKI Cloud is a web application that provides the user with an overview of detailed information and data from VAKI counters. Data from VAKI counters are created during each counting session, and are moved to a remote database. The VAKI Cloud web application enables authorized users the ability to view these data from anywhere, at any time. The VAKI Cloud is an extremely valuable tool that is utilized by commercial fish farming operations worldwide.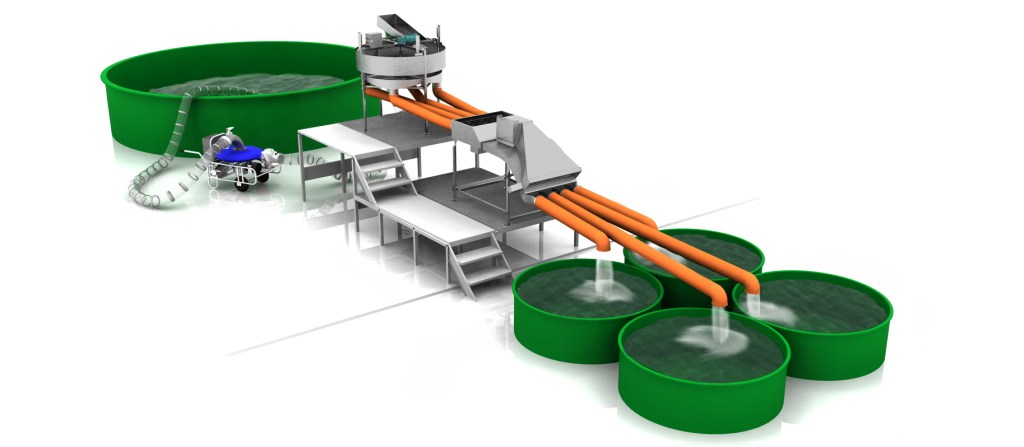 HATCHERY SYSTEM
Fully integrated and compatible with all species the Hatchery System is the fastest and most accurate, pump, grade and counting system available.

+354 595 3010

Akralind 4, 201 Kópavogur