VAKI PICO COUNTER
---
Accurate Counting, High Capacity and Image Verification
VAKI Pico Counter
---
The VAKI Pico Counters are designed for accurate, high speed counting of fry in 2,5", 4" and 6" fullwater pipe. The Pico Counters are easily deployed and maintain high accuracy. The Pico Counter has all the benefits of the complete Macro Counter Range with remote online support, count reports and image recording for count validation. The Pico Counter is available for all non-transparent fish and has proven to be one of the best shrimp counters available.
ADVANTAGES
Accurate counting, over 99%
Very high capacity
Easy to install / set up
Gentle on fish – fish are in water at all times
Images are saved for verification of the count
Counting report printed from the computer
No need to dewater
Can cope with different turbidity / visibility
FEATURES
Counting report
Overload alarm
Removable counter head for servicing or storing
Can be connected to VAKI Cloud
SPECIFICATIONS
Fish size: 0.003g-30g.
Capacity: up to 300,000 100mg fish/hour
Dimensions: 68x35x130cm (LxWxH)
Power supply: 110/220V
Pipe mount: camlock fittings and reducers
OPTIONS
Remote monitoring
UPS – backup power supply
Service contract
FISH SPECIES
All non-transparent fish.
Technology
---
The counter uses VAKI computer vision technology originally developed for counting fry, smolts and juvenile fish. The fish is pumped through scanner were an imaging line scanning camera is used to grab silhouette image of every single fish. The silhouettes are analyzed and used for counting and size estimation. The touch pad screen on the counter head is used to operate the counter. The main screen of the program displays numbers, average weight and through put. A graph shows the rate of fish going through the counter and the maximum capacity. Should the counter be overloaded a warning signal is given.
After each count an image file and a report file are saved. Files can be displayed on screen and transferred to a flash drive or internal network.
THE COUNTING SOFTWARE
All fish images are stored and can be used for verifying the count. Information about the count can be saved automatically to the VAKI Cloud.
RECORDING IMAGES
A chart indicates the number of fish counted during the entire count and is used to select a time frame for further analysis. The screen displays images of fish passing the camera for each one-second interval.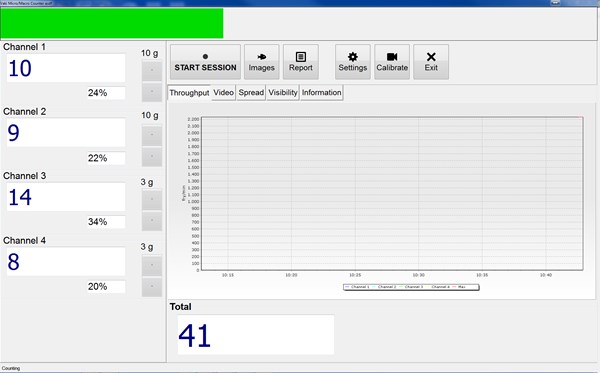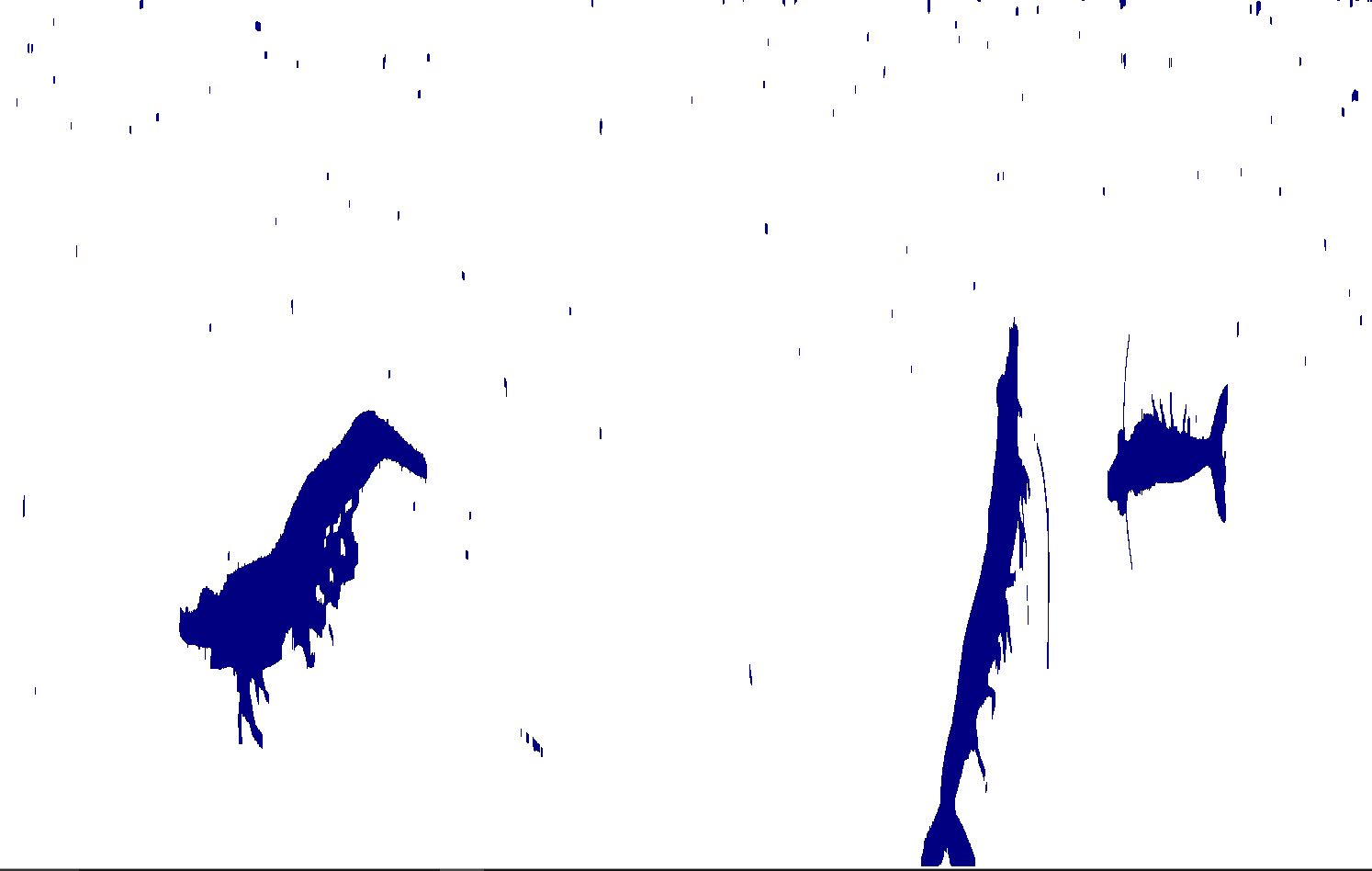 Gallery
---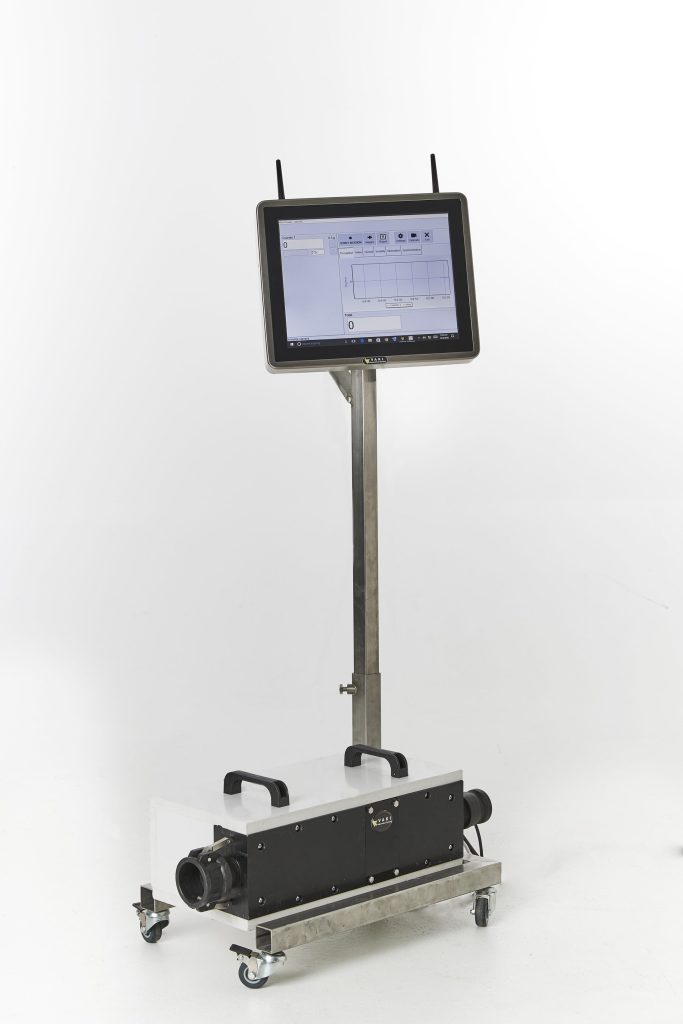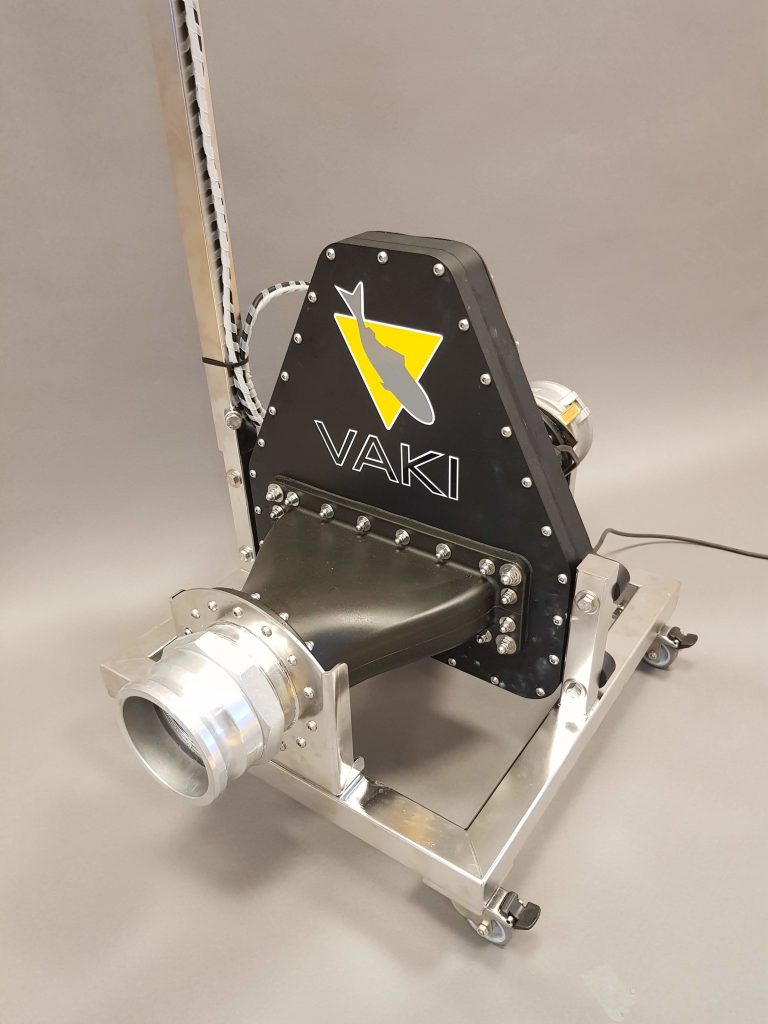 "The Shrimp Pico Counter offers us great options when moving shrimp. I also like the mobility of the unit and the computer and screen on the cart right above the camera. The great thing about the Shrimp Pico Counter is the ability to know exactly how many shrimp are in a tank when we move our shrimp in the various growth stages. Knowing this is very important so we don't overfeed or underfeed. This gives us optimum shrimp growth and best water quality possible".

+354 595 3010

Akralind 4, 201 Kópavogur